Quality Auto Parts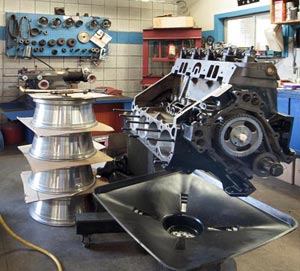 We take pride in offering our customers quality auto parts at a fair price.
It's all about value. In our 30 years of experience we have learned some parts we must only purchase
OEM parts,
while many
after-market parts
offer better value than the manufacturer.
It's take time to find the difference and we are committed to staying up to date and educated in the ever changing auto parts market.
Quality and reliability are our first concern and cost our second.

12 month or 12,000 mile warranty on all auto repairs.
100% satisfaction guaranteed!
Service, Integrity & Workmanship without Compromise!
"Mike Kerber has been there for me through good and bad cars. I could always count on Mike getting me in for emergencies and giving me an honest diagnosis of the problem. A reliable trusted mechanic is hard to find. Thank you, Mike."
—Barbara, Upland
read more testimonials